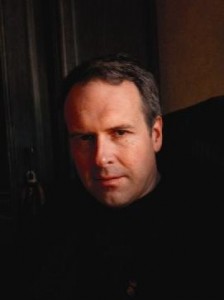 DON BROWN, a former U.S. Navy JAG Officer, is the author of Zondervan's riveting NAVY JUSTICE SERIES, a dynamic storyline chronicling the life and adventures of JAG officer ZACK BREWER. In 2003, Don began writing TREASON, his first novel in the NAVY JUSTICE SERIES.
After TREASON was published to rave reviews in 2005, drawing comparisons to the writing style of John Grisham, DON BROWN was named as co-chairman of national I LOVE TO WRITE DAY, an event recognized by the governors of nine states to promote writing throughout the nation, and especially among the nation's schools.
HOSTAGE and DEFIANCE, the second and third novels in the series, were published in 2006 and 2007.
BLACK SEA AFFAIR, was released in June of 2008, and with a bonechilling plot and precipient accuracy of international events, has been called the "Novel that Predicted the Russian-Georgian War," which broke out just two months later, in August of 2008!
Don's fifth novel, THE MALACCA CONSPIRACY, released in the summer of 2010, is an exciting geo-political thriller set in the region surrounding the Malacca Straights, and shot to the top of the Amazon best-sellers list soon after its release.
Paying no homage to political correctness, DON BROWN'S writing style is described as "gripping," casting an entertaining and educational spin on a wide-range of current issues, from radicalIslamic infiltration of the military, to the explosive issue of gays in the military, to the modern day issues of presidential politics in the early 21st Century.
The Charlotte World Newspaper described TREASON as "A DAVID VERSUS GOLIATH STORY FULL OF ACTION,
INTRIGUE, AND THE KIND OF CALCULATED TYRANNY THAT YOU COULD FIND IN THE HEADLINES OF ANY
MAJOR DAILY AT ANY MOMENT."
The Romance Reader's Connection described Don's novels as "fascinating and fresh."
In November of 2009, four years after it was released, and in the wake of Fort Hood, Don's highly-controversial novel TREASON rocketed to the #1 BESTSELLER in the nation on the Amazon.com bestseller list for fiction, and remained there for over a week. On Thanksgiving Day of 2009, all four of Don's novels were ranked in the top 5 on the Amazon bestseller list for fiction! In August of 2010, MALACCA CONSPIRACY also climbed to the top of the Amazon bestsellers list!
DON BROWN graduated from the University of North Carolina in 1982, and after finishing law school, continued his post-graduate studies through the Naval War College, earning the Navy's nonresident certificate in International Law.
During his five years on active duty in the Navy, Don served in the Pentagon, was published in the Naval Law Review, and was also a recipient of the Navy Achievement Medal, the Navy Commendation Medal, and the National Defense Service Medal.