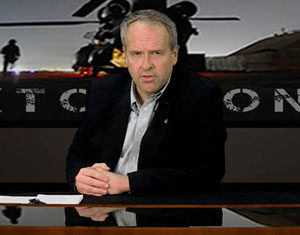 DON BROWN, a former U.S. Navy JAG Officer, is a nationally best-selling author of books of military fiction and nonfiction.  The author of thirteen books by released by various national publishers. Two of Don's novels, TREASON and MALACCA CONSPIRACY, both reached #1 in the world on the Amazon bestseller list for fiction, in 2009 and 2012 respectively. TREASON, a novel about young Navy JAG Officer Zack Brewer, chosen to prosecute three Islamic chaplains for murder, is said by some to have predicted the Fort Hood terror attacks in November of 2009.
Don's 2015 nonfiction military exposé, CALL SIGN EXTORTION 17: The Shoot-Down of SEAL Team Six, investigates the military cover-up of the shoot-down by Taliban forces of a U.S. military helicopter on August 6th, 2011. Endorsed by SEAN HANNITY and others, the book created a national controversy and was covered by the WASHINGTON TIMES, the NEW YORK POST and numerous other national publications.
Don has appeared on dozens of television and radio shows across the nation, including the SEAN HANNITY SHOW, "On Point" with TOMI LAHREN, the national overnight radio show COAST TO COAST AM with GEORGE NOORY, and has been interviewed by CHICAGO TIMES TRIBUNE syndicated columnist RACHEL MARSDEN.
He is also author of THE LAST FIGHTER PILOT: The Story of the Final Combat Mission of World War II.  Based upon hours of interviews with 93-year-old Captain Jerry Yellin, THE LAST FIGHTER PILOT tells the incredible true story of the final combat mission of World War II, flown nine days after the bombing of Hiroshima.  THE LAST FIGHTER PILOT has been endorsed by the RONALD REAGAN PRESIDENTIAL FOUNDATION.
Don Brown graduated from the University of North Carolina in 1982, and after finishing law school, continued his post-graduate studies through the Naval War College, earning the Navy's nonresident certificate in International Law.
During his five years on active duty in the Navy, Don served at the Pentagon, was published in the Naval Law Review, and was also a recipient of the Navy Achievement Medal, the Navy Commendation Medal, and the National Defense Service Medal.
For more information, see Don Brown's Wikipedia page.