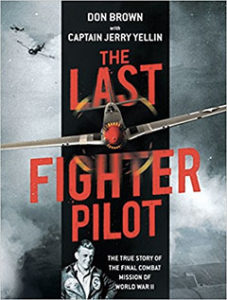 Pacific Rim Series:
After discovering arctic oil, Britain and Chile attempt a secret alliance to control the wealth. But when rival nations intercept their plans, war becomes enevitable. Can American sub commander Pete Miranda navigate this 'high stakes' standoff? Or will all be crushed beneath the 'black ice'?
In the very near future, China, now the world's largest industrial producer and consumer of Mideast Oil, passes a law that all new cars manufactured in that nation will be operated on natural gas. Beneath the floor of the South China Sea, around the contested Spratly Islands, billions of gallons of natural gas wait to be mined.
Sixty years after his grandfather disappeared in Korea, a young naval intelligence officer seeks the truth behind rumors that American POWs are still being held there. Risking his life, fortune, and freedom, he leads a daring mission into the dangerous dictatorship of North Korea – all for the love of his country and a grandfather he never knew.
In The Malacca Conspiracy by Don Brown, author of the Navy Justice series, a dastardly plot is hatched in the Malaysian seaport of Malacca to attack civilian oil tankers, assassinate the Indonesian President, and use fat windfall profits to finance a nuclear attack against American cities. Can Navy JAG officers Zack Brewer and Diane Colcernian foil the conspiracy before disaster strikes?
As the U.S. Navy searches for weapons-grade plutonium that has been smuggled by terrorists out of Russia, a submarine mishap in the Black Sea brings the United States and Russia to the brink of nuclear war. It is a race against the clock, with Russian missiles activated and programmed for American cities.
The Navy Justice Series:
The murder of an international attorney, the posturing of a power-hungry politician, the schemes of a psychotic stalker, and the high-stakes drama of a daring rescue mission: Navy JAG Lieutenant Commander Zack Brewer is in the spotlight and the danger zone.
When terrorists attack, JAG officer Zach Brewer faces a deadly choice. Save the woman he loves – or the lives of millions.
When Muslim terrorists infiltrate the Navy Chaplain Corps, Lieutenant Zack Brewer, just three years out of law school, is pitted against the world's greatest defense attorney in the court-martial of the century. Book One in a series.
PREQUEL: When World War II hits Walter Brewer's family in the worst possible way, he is torn between his love for two women, his family, and his country.
The Navy JAG Series:
A man and his son dreamed of America's freedom, but the dream became a nightmare when they ended up at Guantanamo Bay.
Single Titles:
On August 6, 2011—three months after Navy SEAL Team Six killed Osama Bin Laden—Taliban forces took down a United States helicopter, call sign "Extortion 17." Was it sabotage? Political sacrifice? Join experienced military prosecutor Don Brown and examine the evidence yourself.